Focus Areas
Focus areas and corridors within the Eastside Area were identified by the Planning Team and the community as areas that have a combination of unique qualities or community assets and the potential to serve as pedestrian-oriented mixed-use centers. While each area is unique, they all present opportunities to fulfill the SA Tomorrow goal of creating compact, walkable places where San Antonio residents can live, work, and play. Four corridors were identified as priorities for focused investment that improve pedestrian-oriented, mixed-use places: Houston Street, Commerce Street, Hackberry Street, and New Braunfels Avenue.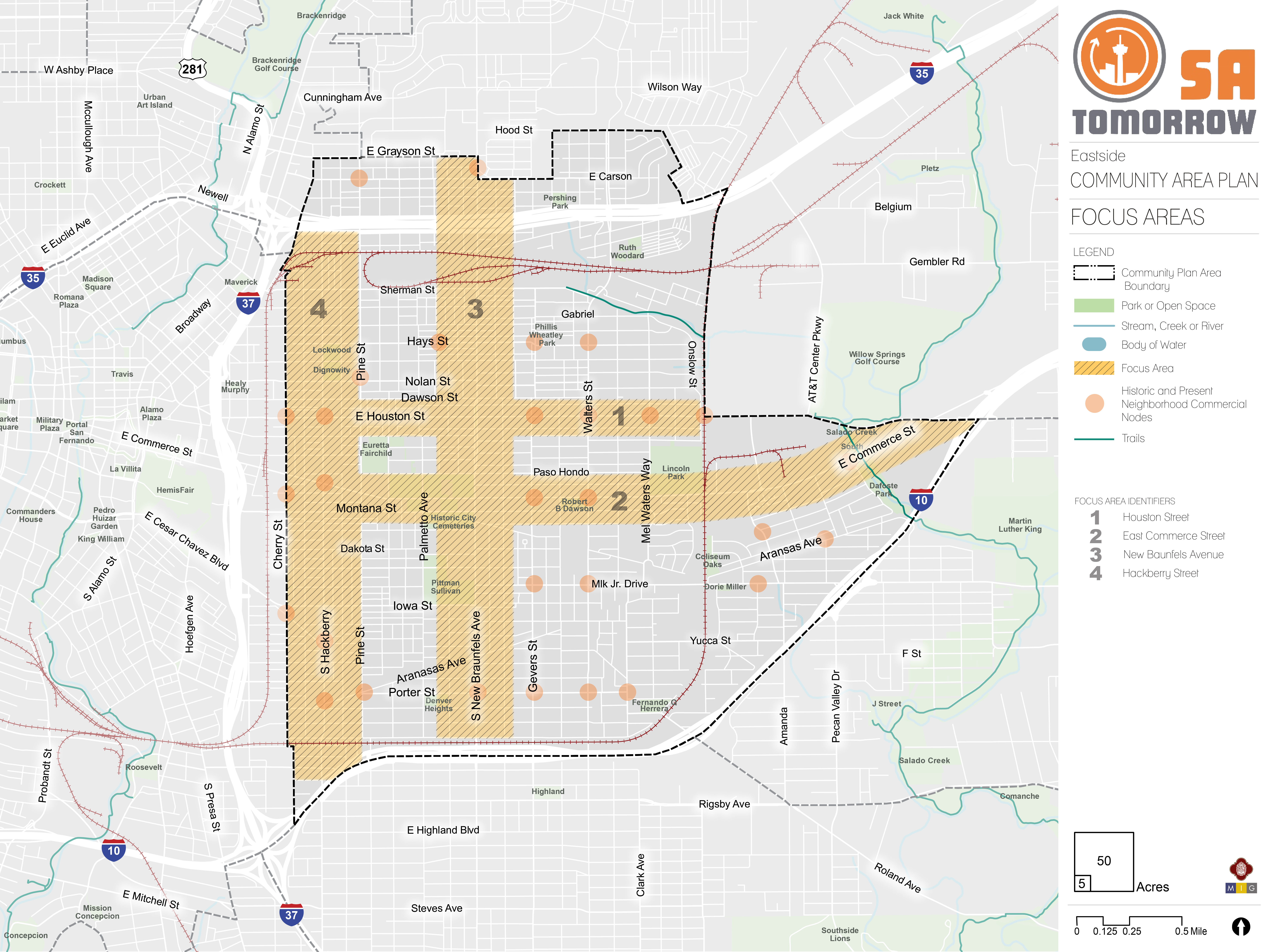 View and Download Draft Focus Areas Section
We'd love to hear your feedback.